PIP: Parents in Partnership
PIP: PARENTS IN PARTNERSHIP
Parents In Partnership is a Leadership Development Opportunity for Parents of Children with Disabilities
PIP is a statewide program in which a group of parents and other caregivers meet together five times during the year to share their family stories, challenges, joys and triumphs of raising their children. At PIP participants will learn about the community and statewide resources for children with disabilities; explore issues around health, education, transition, policy making, legislation, inclusion, self-determination, family well-being, and IDEA Special Education Law.
The Program Assists Parents in Developing:
Communication Skills
Leadership Skills
Positive Advocacy Skills
Collaboration Skills
Their own Community Action Plan
Knowledge about planning for life after high school
Knowledge about valuable resources
Who Can Sign Up?
Parent(s), foster parent(s), or grandparent(s), who have children with disabilities ages 6-14 (14-21 if a Transition PIP)
Children must be receiving special education
Those who have attended a PIP in the past are not eligible to attend
Must be able to attend all five weekends
Space is limited to 25 parents
Additional Information about PIP:
Parents in Partnership offers several trainings running concurrently throughout the state. Sessions run 8:30 a.m.to 3:00 p.m. on Saturday. The training is free of charge for families and is paid for with DPI IDEA Discretionary funds and WSPEI. Click here to watch a short video about a PiP in Northwestern Wisconsin.
PIP Training for 2020/2021
"I've been sending the word out (about the upcoming PIP training) to many families. I just want to tell you how much I appreciate the workshops and the conference. I just had the most amazing moment talking with a parent and reiterating the importance of relationships and communication. I feel so strong in my advocacy; not only for my own daughter but for all the kids in our district. I would have never been so empowered if it wasn't for you. Thank you so very much for everything!!" - Parent from 2016-2017 Door County PiP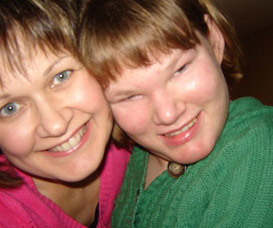 "I've been sending the word out (about the upcoming PIP training) to many families. I just want to tell you how much I appreciate the workshops and the conference. I just had the most amazing moment talking with a parent and reiterating the importance of relationships and communication. I feel…

Parent http://wspei.org/families/pip.php