YiPPE: Youth in Partnership with Parents for Empowerment
Youth in Partnership with Parents for Empowerment is a Leadership Development Opportunity for Youth with Disabilities and Their Parents to Learn About the Transition Process in a Unique Way
YiPPE is a group of youth and their parents who meet together multiple times during the year. They will hear from speakers and take part in hands-on activities in parallel programs centered around transition. While some topics may overlap, parents will be able to enjoy their own sessions while their youth are learning similar information in a youth-friendly format.
The YiPPE Program Assists Youth Ages 14-21 to:
Make decisions for themselves
Get involved in their school & community
Be as independent as possible
Become self-advocates & self-determined
Prepare for work and/or college
Learn what the future could hold for them
Get to know other youth, make friends & have fun
The YiPPE Program Assists Parents to Plan for Their Youth's Future by:
Enhancing their leadership, communication, & social skills
Providing information in the areas of health care, employment, education, inclusion, legislation, & adult services
Connecting parents to national, state, & local resources that will help their youth make a smoother transition
Connecting them to a network of parents who have students with IEPs going through transition
Who Can Sign Up?
Youth (ages 14-20) and their parent(s), foster parent(s), or grandparent(s)
Youth must be receiving special education services
Those who have attended a Transition PIP are not eligible to attend YiPPE
Space is limited to 25 parents
If you have questions contact Martha DeYoung at 608-745-5435.
Click here to watch a short video about YiPPE that was held in Rice Lake, WI.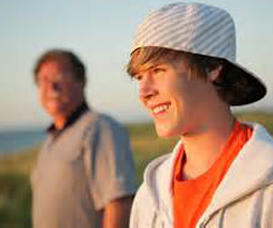 I participated in the Parents in Partnership training and want to thank you for offering such a great educational tool for parents. I learned about so many great resources and met some amazing parent advocates. My daughter has a stronger mom because of the opportunity given…

Parent