How Can WSPEI Help Connect You?
Creating partnerships between parents and educators for students with disabilities.
WSPEI is all about partnerships. Its goal is to help parents and school districts find or create the resources that will help them build positive working relationships that lead to shared decision making and children's learning. It supports increased sharing of information among parents, schools, projects, organizations and agencies through networking meetings, conferences, person-to-person contact, and media. WSPEI also offers specialized trainings for families. YiPPE is an oppportunity for youth with disabilities ages 14 - 21 and their parents to learn about the transition process in a unique way. PiP is a leadership development opportunity for families of children with disabilities ages 6-14.
Check out Professional Development opportunities for Educators, Parents and Agencies that support Families at: Wisconsin Statewide Special Education Professional Development Calendar.




I just wanted to thank you so much for the experience of YiPPE. It was absolutely wonderful! We learned so much, and I personally feel that we are very prepared for my daughter's transition into adulthood and beyond!

YiPPE Parent 2012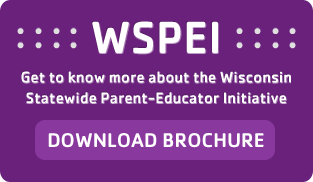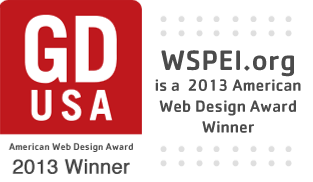 Upcoming Events
Sep 30

Dec 9
News & Announcements
Aug 19

Aug 19
To reach WSPEI call CESA #12 715-682-2363 x112 | E-mail: info@wspei.org