Family Engagement
Why should families be engaged?
The research on family engagement in education spans 30 years and shows that when families support their children's learning at home, their children will be more successful. Anne Henderson, is a Senior Consultant with the Annenberg Institute for School Reform, national researcher and consultant on family involvement practices, reports that "when families are involved at home and at school, children do better in school and schools get better. If their families are involved, students from all backgrounds tend to:
Earn higher grades and test scores
Enroll in higher-level programs
Be promoted and earn credits
Adapt well to school and attend regularly
Have better social skills and behavior
Graduate and go on to higher education."
For Agencies what does this mean?
WSPEI provides:
Resources to clarify special education and the school system
Access to electronic or hard copy of educational materials
Provide educational opportunities to learn about k-12 education
For Families what does this mean?
WSPEI provides:
Individual family support
Strategies to navigate the school system
Access to free electronic or hard copy educational materials
Connect to other parents and organizations
Provide educational opportunities to learn how to participate in their child's development and learning
Information about options if you disagree with a decision of the school.
For Schools what does this mean?
WSPEI's role is to support schools in the:
Recruitment of District Family Engagement Liaisons
Development of family engagement teams and creating family engagement plans which address the State Performance Plan Indicator #8 Data
Access to educational materials to support more effective collaboration with families
Check out Professional Development opportunities for Agencies that support Families, Educators and Parents at: Wisconsin Statewide Conferences and Workshops Calendar.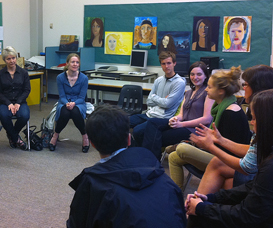 "I've been sending the word out (about the upcoming PIP training) to many families. I just want to tell you how much I appreciate the workshops and the conference. I just had the most amazing moment talking with a parent and reiterating the importance of relationships and communication. I feel…

Parent http://wspei.org/families/pip.php